Tuesday, June 01, 2004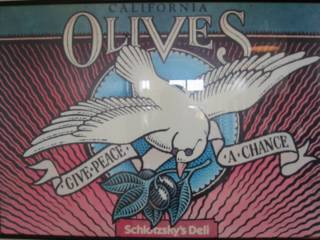 Schlotzsky's has a delicious pastrami and swiss on rye as well as being the restaurant of choice for Peaceniks!
Friday, May 14, 2004
Country Fisherman Hwy 80 West. Buffet lunch with Coke under $10. I'm not a huge fan of the buffet table lunch environment, but the quality and price are reasonable. The fried catfish was as good as any I've tried. Full desert bar. The place was packed. Arrive early or expect to wait.
Thursday, May 13, 2004
Cherokee Inn - Thursday Roast Beef Plate. Price with Coke and tip $12.00. Very popular on Thursdays. Located on I-55N. Exit at Northside and follow frontage road N.